Your Invitation to Join Us
Wild Ocean
Fishing Adventures
Manzanillo, Mexico
Costalegre
Sport Fishing
Adventures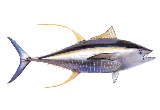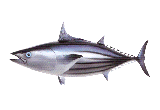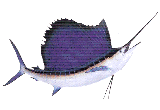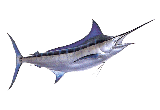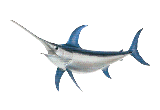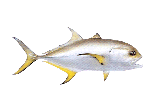 Wild Ocean
Fishing Adventures
Manzanillo, Mexico
Costalegre
Sport Fishing
Adventures
Click Here to Book Your Fishing Trip



&nbsp&nbsp&nbsp&nbsp&nbsp&nbspKlamath River Guided Salmon/Steelhead Fishing
&nbsp&nbsp&nbsp&nbsp&nbspJet Boat Excursions • Hosted Mexico Fishing Trips

&nbsp&nbsp&nbsp&nbsp&nbsp&nbsp&nbsp&nbsp&nbsp&nbsp&nbsp&nbsp&nbsp&nbsp &nbsp&nbsp&nbsp&nbsp&nbsp&nbsp&nbsp&nbsp&nbsp&nbsp&nbsp





WWW.WILDRIVERFISHING.COM

Click Here to Book Your Fishing Trip




Licensed, Bonded, Insured, Experienced, Courteous, Professional




(707) 498-4491 anytime cell

65 Redwood Road, Klamath, California 95548

Gary Whittaker, CA. Lic. Guide #980

U.S. Coast Guard International Lic. Bonded & Insured

Member Klamath Chamber of Commerce

Member Eureka Chamber of Commerce

Member of International Charter Boat Operators Assn





This could be you with the Salmon or Steelhead of your dreams.




Bring your fishing license, layered clothes, fall raingear, felt sole waders, sunglasses and lunch. Bring your camera for the best fishing memories. Be in our Big Fish Slide Show with your catch on our website.


Trips start at daybreak and return by 3 P.M. from #65 Redwood Road (see map). Noon to dusk trips can also be arranged. Please reserve ahead for multi-day and holiday trips by as much time as possible to assure the availability of your desired dates. On-line reservations are easy and secure via Paypal by credit card.


Located within and around Redwood National Park. Enjoy yourself on California's real North Coast. Call for local information and seasonal conditions for trips of up to 5 guests. A 50% deposit (refundable by 30 day notice) is required for advanced bookings.

KLAMATH RIVER GUIDED JETBOAT ADVENTURES
REDWOOD NATIONAL PARK and the surrounding wilderness is the back drop in this historic fishing paradise. We offer dockside pick-up for visitors staying at local Klamath riverside parks and campgrounds. EAGLES, OTTERS, WHALES, SEA LIONS, DEER, BEAR, and many other species of migratory birds can be seen. We are located at #65 Redwood Road, Klamath, California 95548.
A major airport and Highway are here and small paved aircraft facilities with tie-downs are at the rivers edge with accommodations available. R.V. campsites, upriver cabins, motels and restaurants are available with advance reservations. (Go to Accommodations)
Medium weight fly rods with sink tips and floating line, or a light spinning rod with 8 lb test line will catch these supercharged summer and fall fish which veteran anglers consider the ultimate fishing experience
(The best fishing gear is available).

All fishing skill levels welcome—call for outfitting advice and current fishing conditions, or visit us at our website.
(707) 498-4491 anytime cell
65 Redwood Road, Klamath, CA 95548